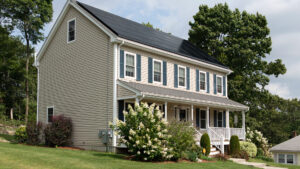 There are a lot of factors that can impact your insurance rates. Here we explore the ups and downs of homeowners insurance rates, including three things that will cause your rates to increase and three that will cause them to decrease.
3 Things that Increase Your Rates
There are actually many factors that can cause your rates to go up. One thing you may be surprised to learn is your credit history can play a significant role in your insurance rates. People with poor credit can expect to pay about 127 percent more than someone with great credit. However, Massachusetts is one of three states, along with California and Maryland, which does not use your credit history when setting homeowners rates.
Here are three things that will increase your rates:
Filing claims against your homeowners insurance will likely cause your rates to go up. How much of an increase depends on the number and type of claims. A home's previous claims history, even if you weren't the owner, can also have an impact.
Adding an "attractive nuisance" to your property, such as a pool, hot tub, trampoline or wood-burning stove, or welcoming certain breeds of dogs to your family, will increase your rates. However, not disclosing them to your insurance provider can invalidate your homeowners coverage and leave you exposed to tremendous risk.
Renovations and additions will increase your premiums to cover the cost of newer, more expensive appliances, features or square footage. Basically, anything that increases the value of your home will likely increase the cost to cover it.
3 Things that Lower Your Rates
You may be eligible for discounts and savings opportunities you are unaware of, which is why we recommend an annual review of your coverage.
Here are three things that can lower your rates:
Getting married will often reduce your homeowners insurance rates because married couples historically tend to file fewer claims.
Adding a new roof, upgrading your plumbing or electrical systems, or adding a home security system can lower your insurance rates. Talk to your insurance provider about any upgrades that make your home safer.
Bundling your policies, particularly your homeowners and auto coverage, will usually reduce your overall rate for both. You may qualify for other discounts as well if you pay for your coverage in one or two lump sums, versus monthly installments, or if you auto-pay.
When it comes to the ups and downs of homeowners insurance rates, we can help. Reach out to set up an appointment for an insurance review. We'll talk with you about any changes that may impact your rates, and let you know if there are ways you can save.