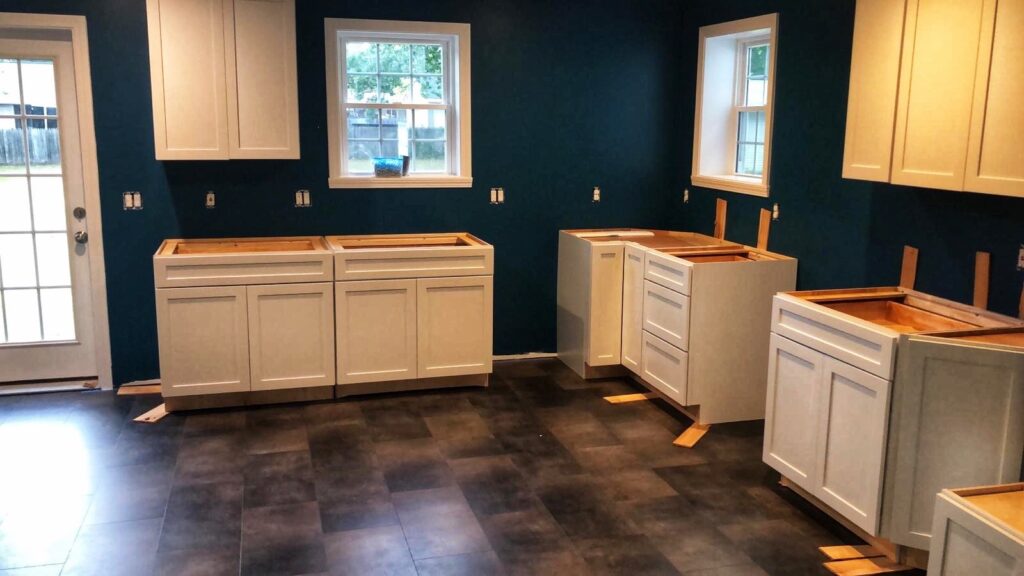 Home renovations are very exciting because they come with increased functionality, features or square footage. They can also come with a lot of stress and details. When renovating your home, add a conversation with your insurance agent to your to-do list to ensure that your homeowners insurance appropriately covers your new space in case something goes awry.
Home Renovations that Impact Insurance
You don't need to let your insurance provider know about minor renovations, like a new coat of paint or a living room sofa, but there are upgrades that can increase or decrease your premiums.
Additional space: Your homeowners policy is based on several factors, including your home's square footage. Renovations that increase your living space may require an increase in your coverage as well. If not, your policy may not cover future claims.
Plumbing and electrical upgrades: If you replace outdated plumbing or wiring in your home, you may get a reduction in your premiums. You may also qualify for a discount if you install a water leak detection system. You'll save even more if it includes automatic water shut-off.
Additional structures: Adding additional structures to your property, like a shed or garage, will increase your premiums. If you add amenities, such as a pool or hot tub, you likely also need additional liability insurance.
Home office: More people than ever are adding a business space to their homes during the pandemic. In some instances—for example, if you won't be having customers on-site, aren't storing inventory or don't require expensive equipment—your homeowners coverage may be adequate. In other circumstances, or if you aren't sure about your coverage, talk to your insurance agent.
Kitchen or bathroom upgrades: As these are the two most expensive rooms in your home, talk to your insurance provider about any but the most basic of upgrades. You want to ensure that you have the coverage to rebuild your newly remodeled kitchen if disaster strikes.
Luxury additions: If you convert your basement to a state-of-the-art home theater, add expensive artwork to your décor, or add other luxury features to your home that exceed the limits or your policy, you may want to consider adding umbrella coverage.
A new roof: Because a new roof increases your home's protection, you may be eligible for a decrease in your premiums.
Reach Out when Renovating Your Home
The cost for homeowners insurance can rise or fall with several factors. However, you don't want to find yourself in situation where you don't have enough coverage to rebuild or replace
if you sustain a loss.
If you are planning on renovating your home, reach out to us in advance to get an idea of the impact your plans will have on your premiums, during renovation if questions arise, and definitely once renovations are complete. We'll work with you to ensure your coverage fits just right.