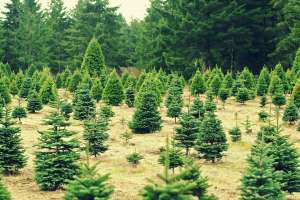 If you are a small business owner who relies on a strong season to carry you through the rest of the year or if you run a business that only operates during certain times of the year, you should consider the benefits of protecting your investment with a seasonal business insurance policy.
A Temporary Option with Long-Term Results
Every business owner is required to possess insurance. Seasonal business insurance is a special type of coverage add-on for businesses that are only open for a few weeks or months of the year, such as Christmas tree farms, public pools or outdoor recreational facilities. However, it is also a good option for full-time operations that have "busy seasons," since it provides business income protection for a certain portion of the year. Seasonal insurance can provide protection for:
Special events: If you run a business that hosts concerts, promotional or other "one-off' events, you need seasonal insurance in case an event is cancelled. Your policy may refund tickets to customers, pay for the venue and replace any income your event would have generated.
Pop-up shops: Some business owners rent out their space to seasonal businesses termed "pop-up shops." A seasonal insurance policy can cover your shop's inventory and equipment and may even offer liability coverage if someone is hurt on your property.
Unexpected event loss: If your seasonal business suffers weather damage a short time after opening, you might be under repair for an unknown length of time. Some policies even offer income replacement for closures caused by covered losses such as natural disasters or theft.
Losses from a weaker-than-expected season: If you rely on certain seasons of the year for your main source of income, a seasonal business insurance policy protects you against an unexpected slow season and makes up the difference in sales, allowing your shop to stay open.
Seasonal Business Insurance Isn't Right for Everyone
Seasonal business insurance isn't right for every business owner and doesn't make sense for every industry. Ideal candidates for seasonal business insurance will usually fit one or more of these criteria:
Earn a significant portion of their revenue during specific periods of the year
Depend on the weather for much of their business (e.g., ski resorts)
Operate only during specific seasons of the year
The Dowd Agencies is Here for You Year-Round
While your business might only operate for part of the year, the team at The Dowd Agencies is here for you throughout the year. We understand your business is your livelihood and you deserve the protection and peace of mind that comes with having the right insurance coverage. Contact us today if you are interested in talking about your options as a seasonal business owner.