Owning a business is fraught with risk, so having the right insurance coverage in place is critical to mitigating it. Business owners have access to a vast array of insurance plans and policies to protect them. Here are five types of business insurance that need to be in place: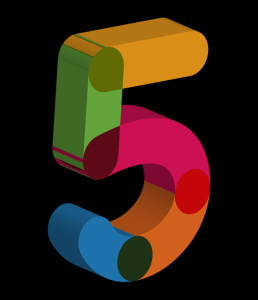 Professional liability insurance: This type of insurance is also known as E&O insurance (errors and omissions) and covers a business against negligence claims due to harm that results from mistakes or failure to perform. Law requires professional liability insurance in some areas for certain kinds of professional practices, primarily medical and legal where it is called malpractice insurance. Coverage does not include criminal prosecution. There is also a vast range of potential liabilities under civil laws not covered unless written explicitly into the professional liability insurance policy.
Property insurance: This is essential coverage whether you own or lease your business space. It covers equipment, signage, inventory and furniture in the event of a fire, storm or theft. Flood and earthquake damage is generally not covered under standard property insurance policies. Check with your insurance agent to price a separate plan if your business is in an area prone to these issues.
Workers' compensation: Workers' compensation insurance covers medical treatment, disability and death benefits in the event an employee is injured or dies because of a work-related accident. Employees who perform low-risk work can suffer slip-and-fall injuries or medical conditions such as carpal tunnel syndrome that can result in a pricey claim.
Vehicle insurance: Company vehicles should be adequately insured to protect your business against liability if there is an accident. Comprehensive coverage will cover a company vehicle in a crash, but employees who use their personal vehicles should have the insurance that will cover them in the event of an accident. There is an exception to this if someone is delivering goods or services for a fee, including delivery drivers.
Business interruption insurance: When a natural disaster or catastrophic event occurs, your business will likely face an interruption in operations due to closure. That means lost income to any company that requires a physical location. Business interruption insurance compensates a business for lost revenue during an event that forces your business to close.
Covering Your Business
Your business can avoid a significant financial loss due to a lawsuit or catastrophic event with the right type of insurance coverage in place. Call us to find out what forms of insurance are advised for your type of business so we can formulate those policies as soon as possible.