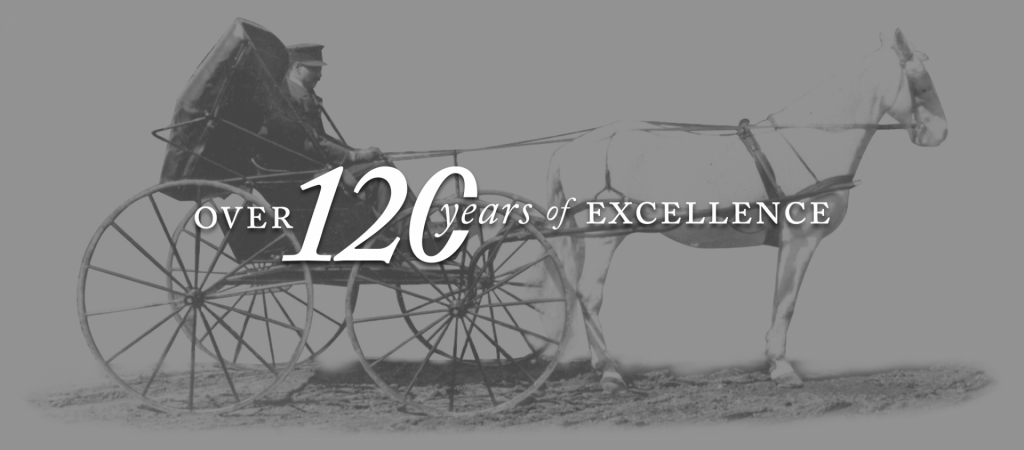 In 1898, first-generation American James J. Dowd established a humble insurance agency in the heart of Holyoke. The rest, as they say, is history.
It's an exciting time here at The Dowd Agencies, as we proudly celebrate our 120th year of service to western Massachusetts communities. From those hardy seeds planted by young James Dowd, whose father had migrated to the U.S. from Ireland seeking a better life for his family, The Dowd Agencies has grown into a full-service insurance and financial services firm—and is the state's oldest insurance agency under continuous family ownership.
"We're proud to have remained a true family business for well over a century," said our president and CEO, John E. Dowd, Jr., who joined the company's fourth generation in 1982. "I just imagine my great-grandfather, this first-generation Irish-American kid, growing up here in Holyoke and being determined to make the most of the hard-earned opportunity his father had given the family."
While embracing a longtime tradition of personalized, community-rooted service—including the walk-in business still welcome at our five locations—Dowd is also committed to staying current within our industry. Capitalizing on today's technology, we recently introduced a mobile app for customer assistance and regularly provide news, trend reports and education through our blog.
"The original spirit and values on which The Dowd Agencies was built are what set us apart; they're inherent in all we do," said David W. Griffin, Sr., Dowd's executive vice president and treasurer. "At the same time, we have to make sure we evolve in ways that help us meet our customers' needs. Convenient communication and easily accessible information are key, and we deliver that."
The Dowd Agencies consistently works toward our mission of company growth and diversification. We've added locations in Hadley, Indian Orchard, Ludlow and Southampton in recent years, and we continually welcome exceptional new talent to broaden and enhance our offerings. As we expand, we remain notably multigenerational, perpetuating the Dowd family legacy and developing new ones. David Griffin, Jr., David Griffin, Sr.'s son, is a partner at The Dowd Insurance Agencies, and John E. Dowd, Jr.'s son, Jack Dowd, is an account executive with the company.
"Here, the idea of 'family' is about more than a single name," Griffin, Jr., attests. "Our entire agency truly is an extension of the Dowd family. Whether or not an employee has a direct link to the company's beginnings, every one of us is a part of The Dowd Agencies' ongoing story of community dedication and business success."
To members of that extended family, to the city of Holyoke and, of course, to all our valued clients, thank you for making our extraordinary story possible. We look forward to many more chapters to come!