National Insurance Awareness Day is June 28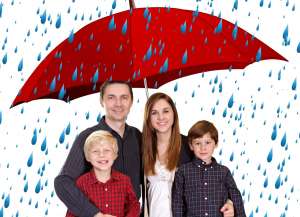 Most adults are familiar with the primary types of insurance they need, including auto, home and health. However, you may not be aware that carrying just the basics may leave you with unintended gaps in coverage.
National Insurance Day, observed every year on June 28, was created as a reminder for you to review your insurance coverage. Depending on your stage of life, it may be time to increase your coverage, decrease your coverage or plug any gaps in coverage you have.
Additional Types of Insurance
Beyond a review of your auto, home and health insurance, talk to your agent about your specific situation to determine if you may need to add or remove other types of coverage as well, such as:
Umbrella insurance: If you own expensive technology, artwork, jewelry or other items, your homeowners insurance alone may not provide the coverage you need.
Liability insurance: Is there an increased risk someone could be injured on your property? For instance, if you have a pool, trampoline, dog or other pet that could cause injury, you may need to consider additional coverage in case someone is injured and sues you for damages.
Renters insurance: While you don't need coverage for the apartment itself, you do need insurance to protect your belongings against theft and damage.
Insurance for recreational vehicles: motorcycles, RVs, boats and ATVs all need their own coverage.
Life insurance: If you have anyone who depends on you for financial support, life insurance can help continue this support in the event of your death.
Travel: Special insurance can cover many aspects of a big trip, which can save you time, hassle and money should something go awry.
There can be a lot to consider when it comes to type of  insurance. That's why we'll partner with you to review your specific circumstances and provide recommendations for the best coverage options, including opportunities to save you money. Contact us today to schedule a time to meet.