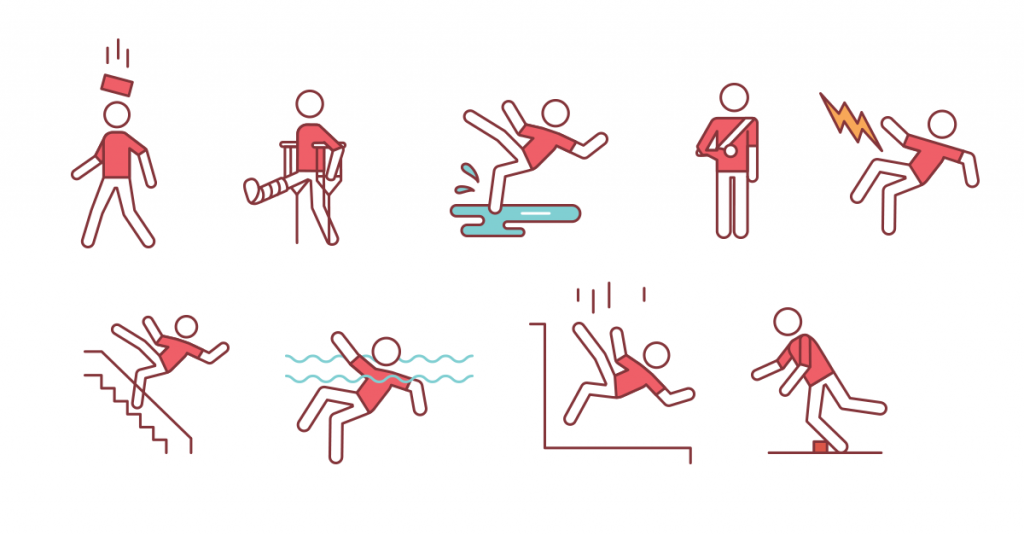 On a rainy day, your outlook could become gloomy if a customer enters your business or property and suffers a slip-and-fall injury on a wet floor. This could lead to an injury claim. You can mitigate this risk by having the right business insurance coverage. It often includes commercial general liability insurance (CGL), workers' compensation and property insurance.
CGL insurance protects your business if there is personal injury or property damage on the premises. Coverage includes medical and legal expenses, as well as compensatory and punitive damages, up to the limits of the policy.
CGL coverage is an essential business insurance product due to the negative impact that lawsuits can have on a business and the frequency of liability lawsuits.
What Does CGL Insurance Cover?
There is coverage for bodily injury and property damage that protects your business against losses from legal liability arising from non-professional negligent acts or business operations. In the absence of physical bodily harm, mental injuries and emotional distress are considered bodily injuries as well.
CGL coverage excludes workers' compensation and employment practices liability insurance. Both are available as separate policies as well. Other exclusions include liquor liability for a bar or restaurant and professional liability insurance. Our insurance professionals can help you determine the right coverage for your business.
Purchasing CGL Insurance
We can underwrite CGL insurance as a stand-alone policy and work with you to determine the type of coverage you need and how much of it. If your CGL does not give enough coverage, you may want to consider buying an umbrella policy for added protection. 
Protecting Your Personal Property
Property owners (and non-owner residents, too) also have a responsibility to keep a safe environment for people who come onto their property, which is known as premises liability. This holds property owners and residents liable for accidents and injuries that occur on their property, such as falling on an icy sidewalk or driveway or an injury on an amusement park ride. Let us help you figure out if you have the proper protection for your property.
Talk to Us
The Dowd Insurance Agencies can give you the peace of mind that the right coverage is in place to protect your business or property. Take advantage of our expertise and personal attention as we will spend time carefully examining your insurance needs and customize coverage to the needs of your business. Call us today!