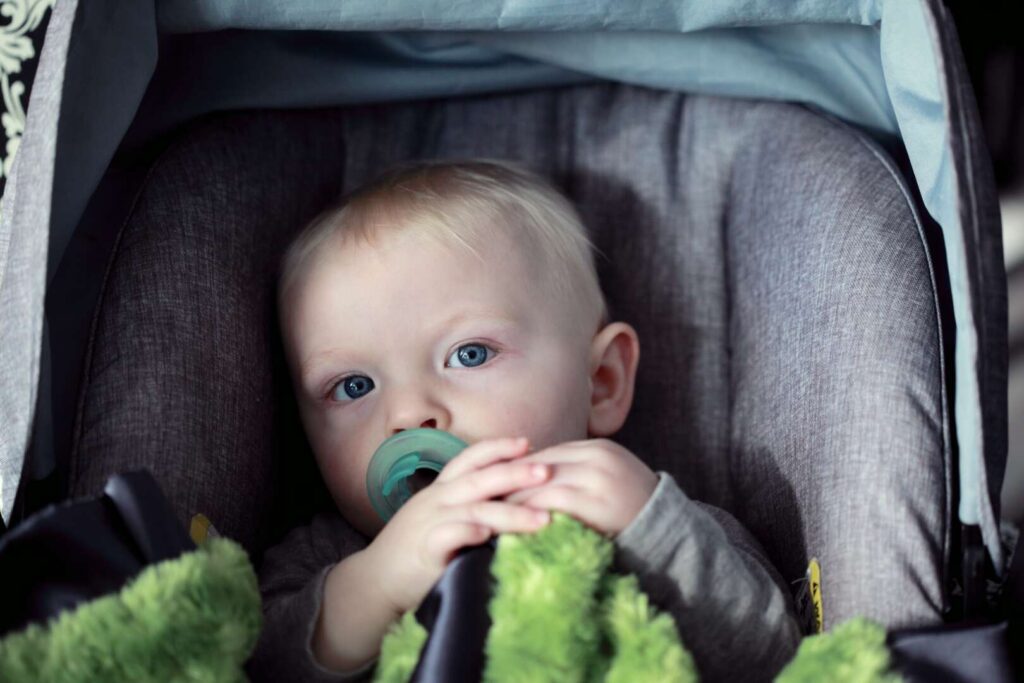 Is your child's car seat installed correctly? Are you sure? If you're like nearly half of Americans, you've installed the seat incorrectly, which means your child could be at greater risk of injury in an accident.
According to the Centers for Disease Control (CDC), motor vehicle injuries are the nation's leading cause of death among children. For those children 12 and under who died in 2017, 35% were not buckled up.
The National Highway Traffic Safety Administration (NHTSA) is sponsoring Child Passenger Safety Week from September 14–20. This week's goal is to ensure that your child has the correct car seat properly installed and registered with its manufacturer so that you receive any updates about its safety. As the CDC points out, car seat use—compared to seat belts alone—reduces the risk of injury for children in a crash by 71–82 percent.
Child's Car Seat Tips for Parents
Find the right child car seat. Consult the NHTSA's instructions on choosing between rear-facing or forward-facing seat, booster seat or seat belt, depending on your child's age and size.
Install the car seat correctly. Refer to the seat's manual for instructions. When in doubt, have a Certified Child Passenger Safety Technician double-check the seat. You can find a technician using the NHTSA's search tool.
Register your car seat. Sometimes car seats are subject to a safety recall, so it's crucial that you register the seat with the manufacturer, ensuring you'll receive updates.
Update the seat when necessary. As children grow, the recommended seats change. Make sure you have the appropriate type installed for your child's age and size.
Buckle up. After your child is secure, buckle yourself in. It reduces your risk of injury and sets a good example for your child.
If a Car Seat is Damaged in an Accident
The NHTSA recommends that you replace car seats after any moderate or severe crash, even if the seat appears undamaged, to ensure the seat is operating at its optimum safety level.
Child's car seats are generally protected by most auto insurance policies against damages, which means your collision or comprehensive coverage will usually pay for the replacement.
If another driver was at fault in the accident, their insurance will usually cover the cost of your car seat replacement. As always, speak to your insurance agent for questions about your current coverage.
Dowd's auto insurance is tailored to fit the specifics of your life. No need to settle for one-size-fits-none. We'll work with you to determine the right coverage and find any applicable discounts, so you pay only for what you need. Protect what's most precious—contact us to get started.