By John E. Dowd Jr.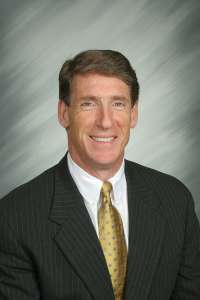 Change in the business environment is expected. From regional landscape shifts and government regulations to emerging technologies, international competition, and more, it's important to consider all the reasons why and how to insure your business.
And while some changes are predictable, others are not, but there are ways to plan for both.
What if you went to the office one morning to find nothing there? A flood, hurricane, tornado, or terrorist attack made it impossible to conduct business as usual. It's not a purely academic question: thousands of business owners have confronted this very problem across the eastern seaboard in the wake of recent hurricanes, including Sandy, which devastated the New Jersey and New York shorelines with storm surges up to 20 feet high, and Matthew making headlines more recently. And it wasn't hypothetical for New Orleans businesses in areas destroyed by the Katrina flooding, nor for dozens of businesses that had significant operations in the World Trade Center on Sept. 11, 2001. In the latter case, tragically, many businesses not only lost their offices, but people as well.
How would you get back on your feet? The odds, unfortunately, are against you.
According to research from the University of Texas, 43% of businesses affected by catastrophic disasters like 9/11, Sandy, and Katrina never open their doors again. Another 51% shut down within two years. Only 6% survive and go on to prosper.
The key, as with so many things, lies with preparation. Your chances of pulling your business out of a severe catastrophe are largely determined long before the catastrophe strikes.
Here are some of the types of insurance coverage business owners should consider to safeguard the future:
Liability Insurance: From medical or legal fees to damages a business may be held accountable for in the event of a disaster, liability insurance covers the day-to-day uncertainties of managing a business.
Workers' Compensation Insurance: Employees who have sustained a work-related injury may be entitled to workers' compensation. Not only is their contribution missed by your team, but the costs can be a burden if your business does not properly plan for their untimely absence.
Property Insurance: Did you skimp on flood or fire insurance? Do you store records in fireproof cabinets, or do you house them in a basement or low-lying, ground-floor storage that is prone to flooding? From weather-related disasters to fires and theft, property insurance is essential.
Life Insurance: Have you considered key-person insurance policies to have in place that could provide a cash cushion as your business deals with the death or disability of a partner or key employee? It's important to consider the value that each staff member brings to your business and to have a plan in place if they were temporarily or permanently unavailable to continue work.
Cyber-liability Insurance: In the digital era, mother nature is not the only source of disasters. Most businesses handle some degree of sensitive customer information, and a data breach could be catastrophic. Cyber-liability insurance is essential to protect against a data breach and may help with legal defense, court-related costs, judgments, settlements, and costs involving crisis management, such as credit monitoring and public-relations services. Another type of cyber-liability insurance regards third-party defense and liability. This may produce liability coverage for electronic media, which could include copyright infringement, network security, and privacy liability issues.
An important note for small businesses is that they are frequently targeted for data breaches because they rarely have the resources such as a robust IT department to prepare and defend against cyber attacks. It is important to remember that general liability policies often exclude cyber liability and related costs. Any company that handles sensitive customer information must be aware of their vulnerability. If your company processes payments with credit cards, has access to customer bank-account numbers, Social Security numbers, or any medical data, you may be particularly at risk.
Have you gone through a formal process to determine your insurable risk in the event of a catastrophe? Generally, from the point of view of a business interruption insurance underwriter, your insurable risk is the amount of lost revenue due to the disaster, plus your monthly business overhead, times the number of months your business will be disrupted by a potential disaster. Whether your business is large or small, coverage choices can be complicated and intimidating. It makes sense to look to the experts in the field to make the process of examining your personal needs easier, and ultimately develop a plan that is customized and responsive to whatever may be in your future.
Finally, does your company have a formal overall disaster plan that would kick into gear after experiencing a serious catastrophic event? If not, your insurance agent/broker should be able to help you develop a plan that will make sure you are prepared for any situation that comes your way.
Taking the time to review this plan now before an event occurs makes very good business sense.
Please see the original article on Business West