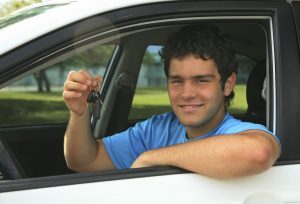 What is the Difference Between Collision and Comprehensive Auto Insurance?
 All automotive insurance policies are not created equal, and unlike liability coverage, both collision and comprehensive insurance are intended to pay for damage to your own vehicle. While all types of auto insurance are important, as a driver it is imperative to know how your policy protects your car.
What is collision insurance?
Collision coverage is insurance which protects against damage to your vehicle in the event of a crash with another car or object. This coverage protects you regardless of who's at fault in the accident.
What is usually covered under collision coverage?
Hitting a post
Hitting a tree
Hitting a curb
Hitting another car
Hitting various objects
 What is comprehensive insurance?
Comprehensive auto insurance coverage refers to the insurance against other means of damage to your car such as theft or vandalism. A comprehensive policy comes into play outside of a typical fender-bender.
What is usually covered under comprehensive coverage?
Natural disasters, storms, tornadoes, hurricanes, earthquakes, hailstorms
Fires or explosions
Vandalism and theft
Damage from impacts with animals
Broken or shattered windows or windshield
Falling objects
Terrorism
Acts of God
 At The Dowd Insurance Agencies, our experts will evaluate your specific requirements and recommend auto coverage which matches your personal needs. We will explain the various options for auto insurance and walk you through the policy, step-by-step, so when an accident happens you have peace-of-mind and are protected. Contact a Dowd Agent today to review your coverage options.