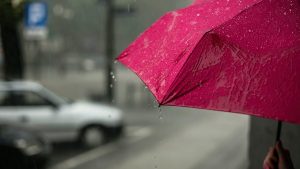 If you have homeowners and/or auto insurance, you've already made great strides toward protecting yourself if an accident occurs. But these policies have protection limits and if you're deemed liable for more than these policies cover, you could find yourself in a tough financial situation. Enter personal umbrella insurance, which sits atop auto and/or homeowner policies to provide higher limits of liability protection. Wondering if personal umbrella insurance is right for you? Read on to learn more.
What is Personal Umbrella Insurance?
Imagine you are involved in a car accident that causes major damage, permanent impairment or death. In this scenario, you may be liable for more than what your auto policy covers. A personal umbrella insurance policy can cover the remaining injury or damage claims, meaning you don't have to pay out of pocket. It can also cover losses underlying auto policies don't.
In the past, many believed umbrella policies were only for the super-rich, but in fact, many modern middle-income families choose to add this extra protection as it is relatively inexpensive compared to other insurance.
Be aware: personal umbrella insurance doesn't just cover you, it also protects your family and those who live in your home.
Reasons to Consider Personal Umbrella Insurance
Still not sure if you need a personal umbrella insurance policy? Think about getting one if you:
Have more assets than your underlying liability limits.
Are financially responsible for an inexperienced driver, like a teenager.
Own a home in a wealthy area.
Own animals that could cause injury.
Coach children or engage in any other activity that could lead to lawsuits.
Are a public figure or have a high income.
Host guests at your property on a regular basis.
Take trips internationally or domestically regularly.
Own a swimming pool, trampoline, watercraft, aircraft or off-road vehicles.
We Can Help
If you're worried your auto and homeowner insurance policies won't provide the coverage you need, we can help. One of our experienced insurance agents will sit down with you and provide relevant information and options customized to your situation, so you can make an informed decision.
Reach out to learn more.