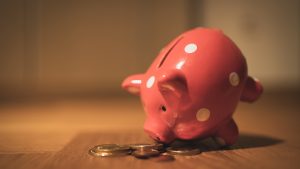 Life can be quite unpredictable—one minute you're feeling financially stable and on the right track, only for a curveball to come and knock you off your path. While you can never predict exactly what challenges you might face in the future, you can prepare for them now by getting your finances in order. If you're in need of some financial planning 101, here are some tips that will help you brace for what comes next in your life.
The Basics of a Financial Plan
Put simply, financial planning is the act of analyzing your current finances, understanding your short- and long-term financial goals and putting in place a blueprint for how you will achieve those objectives. A good financial plan has money set aside for emergencies, so you can weather unexpected expenses as you save.
Determine what your short- and long-term goals are. This could be buying a new car within the next few years or retiring comfortably at 65. To figure out what you need to be focusing on, ask yourself: what motivates me? What are my long-term financial needs? Get a good grasp on these goals, so you can start planning now.
Once you have your goals in place, take a detailed look at your income, savings, debt, investments, insurance and any other relevant financial information. After you have a complete picture of your cash flow, start focusing on:
Building an emergency fund. Generally speaking, you should have enough put aside to cover your expenses for up to six months.
Paying off your debts. It's smart to begin by paying off debts with the highest interest.
Saving as much as possible can so you can meet and exceed your goals. Take advantage of retirement plans and other investment opportunities so your money can grow.
It's OK to Ask for Help
Creating a comprehensive financial plan can be a daunting task, so don't be afraid to ask experts for help. Experienced wealth managers, like those at Dowd Wealth Management, will walk you through the financial planning process, help you take stock of your finances, create goals and put your money to work with the right investments based on your risk tolerance and priorities.
And as time goes on, your financial plan may change, so having someone in your corner who understands your finances and goals will make it easier for you to make the right adjustments.
We'll Help You Achieve Your Goals
No matter what your financial goals are, our team can help you get where you want to be. When you work with us, we will create a financial plan tailored to your unique situation and needs.
Reach out to us today to start planning for your future.