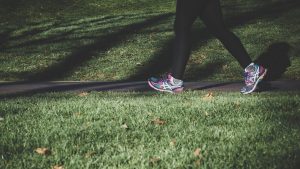 As a business owner, you have a vested interest in the health and well-being of your employees if you want a reliable and stable workforce. Not only do healthy employees miss fewer days of work, but happy employees are more productive. One way to achieve this is to implement an employee health and wellness program at your business, a perk that is a boon for employers and employees alike.
In fact, a UnitedHealthcare survey of employees showed that 56 percent of those with wellness programs reported fewer sick days, while 62 percent reported improved productivity. Read on to learn more about the many benefits of employee wellness programs.
Employee Wellness Programs 101
Employer-sponsored workplace wellness programs promote physical and mental fitness by supporting behaviors that reduce health risks and improve quality of life. These programs are customizable depending on the needs of your business but can include initiatives such as:
Gym memberships
Organized fitness activities
Newsletters with tips, activities, recipes and success stories
Guest speakers discussing wellness topics
Mindfulness exercises
We recommended engaging a group of employees to chair the initiative, as these programs work best when there is buy-in from your team. When you work with us to start an employee wellness program at your business, we will help you define the structure, goals, incentives, implementation and performance indicators, so you can be sure you're getting the most out of your investment.
Benefits for Employees and Employers
As mentioned earlier, both employers and employees benefit immensely from employee wellness programs. The most obvious advantages are for employees, as these programs can help lessen risk factors, such as smoking, and increase healthy behaviors, such as exercise and healthy eating. Some programs also offer incentives for participation, like decreased health care costs or more paid time off, which can increase engagement.
With a wellness program in place at your business, you will not only reap the benefits of more effective employees but also lower health care costs as your workers will be healthier. In addition, employers with a wellness program experience better employee retention. According to a 2009 Principal Financial Well-Being Index cited by the Society of Human Resource Management, 45 percent of Americans say they would stay at their jobs longer if they had access to a wellness program.
Organize a Wellness Program With Us
If you think your business could benefit from an employee wellness program, don't wait. Our experienced team will partner with you to define the objectives and parameters of your program and help you navigate the many government incentives—including tax breaks and grants—that are available for businesses with this unique benefit.
Reach out to us today to get started.