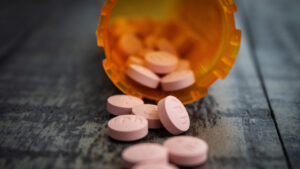 With National Family Day arriving on September 26, it's a good time to talk about protecting the most important people in your life from common types of accidental deaths. That starts by understanding common risks, putting prevention tips to use and taking extra steps to ensure the safety of loved ones.
According to the Centers for Disease Control and Prevention (CDC), the top three leading causes of accidental deaths in the country are poisoning (including drug overdoses), motor vehicle accidents and falls.
Poisoning
National Family Day was started by the Partnership to End Addiction to draw attention to substance abuse among teens. In recent years, this has taken on greater urgency. Poisoning deaths increased 11.1% in just one year, mainly due to the opioid crisis. Opioids are prescription pain relievers including Vicodin, Demerol, morphine and oxycodone, as well as street drugs like heroin or illicit fentanyl.
Prevention tips include:
Take medications only as prescribed.
Safely dispose of unused pills by dropping them off at an official disposal location.
Store medications, alcohol, pesticides and cleaning products out of reach of children and in secure locations.
Install carbon monoxide detectors in every sleeping room. Replace the batteries every six months.
Dispose of batteries safely.
Save the poison control helpline number on your cell phone: 1-800-222-1222.
Motor Vehicle Accidents
Distracted driving is the number one cause of motor vehicle fatalities. In Massachusetts, it's now illegal to use an electronic device while driving, with big fines imposed for infractions. Other prevention tips include:
Falls
Falls can prove devastating, particularly for the elderly. Taking a few steps at your home or business can improve overall safety:
Sweep floors and remove all tripping hazards, including toys, clothes and debris.
Install adequate lighting to illuminate dark areas.
Repair, maintain and keep clear steps and stairways.
Consider installing handrails and/or a bath bench for tubs or showers, especially if you have elderly people at home.
An Added Layer of Protection
Unfortunately, even a complete list of steps can't stop all accidents. They happen. Planning for your family's well-being also means ensuring you have a safety net installed for accidental deaths.
Life insurance will provide for your family in the event of your passing. If you have children, a new addition to the family or a spouse who isn't employed, it's an essential policy for proper protection. Keep in mind that a policy purchased through your employer may not provide adequate coverage for some considerations, like living or college expenses.
Even if you don't have a family of your own, a life insurance policy could still provide benefits to your extended family, close friends, business partners and charities. Whatever your circumstances or budget, we can design a policy that's tailored to you. Don't wait to protect what matters most.
And if you're looking for a way to celebrate National Family Day, may we suggest eating a meal together? It's proven to teach kids better eating habits, improve their self-esteem and boost their communication skills. Not a bad three-course meal!