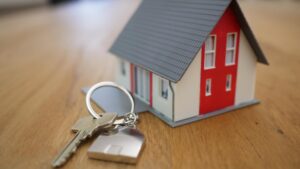 Your home is likely to be your most valuable asset, so properly insuring it is one of the most important ways you can secure your financial future. There are several types of homeowners insurance to choose from; we can help you find the coverage that's right for you.
What Is Covered with the Basics?
There are eight categories of homeowners policies ranging from HO-1 through HO-8, each covering a varying level of four basic groups:
Structure: covers costs to rebuild a home destroyed by a disaster. It can include fire, hurricane, hail, lightning or any other specific damage listed in the policy.
Personal belongings: covers furniture, clothes or other objects if they are stolen or destroyed in an insured disaster. Certain high-value items like jewelry may require additional coverage.
Liability: covers against lawsuits for bodily harm or property damage caused to others, on or off the property. It also pays for damage caused by pets unless they are excluded from the policy.
Additional living expenses: covers the costs of living away from home if your house is uninhabitable due to an insured disaster. Expenses include hotel bills, restaurant meals and other related expenses.
Some situations are not covered under standard policies but can be protected with personal umbrella coverage, which sits atop your current policy to provide higher limits of protection. Depending on where you live, you may want to add conditions or policies like flood or earthquake coverage. If you rent your home, you won't need structural coverage, but you do need renters insurance for your belongings and liability.
Levels of Coverage
In addition to coverage categories, there are also varying levels of policy coverage:
Actual cash value: pays to replace your home or possessions minus deductions for depreciation.
Replacement cost: pays for the cost of rebuilding or repairing the home or replacing possessions without depreciation deductions.
Guaranteed or extended replacement: pays to rebuild the home as it was even if it exceeds the policy limit. This coverage protects against increased costs or a shortage of building materials after a widespread natural disaster. Guaranteed coverage provides unlimited payment while extended coverage provides a percentage over the policy cap.
To ensure you have the proper insurance for your home and circumstances, give us a call today. We'll help customize a policy you can afford with the protections that you require.