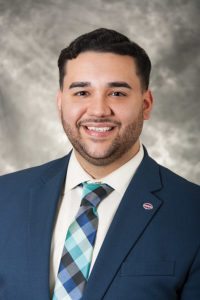 The Dowd Agencies, LLC, a leading insurance provider serving New England for over 115 years, recently welcomed Mason Lebron, a resident of Springfield, as an account executive.
"The Dowd Agencies continues to grow to meet the needs of the communities we serve," said John E. Dowd, president and CEO. "Mason is a welcome addition to our team, bringing experience with property, casualty and life insurance, and a strong commitment to customer service."
Prior to joining The Dowd Agencies, Lebron began his career as an account representative with Amica Mutual Insurance Company, and then gained additional experience as a sale associate with Liberty Mutual Insurance and the Berkshire Insurance Group.
Dowd noted that Lebron will work to "cultivate and establish new client relationships through referral opportunities and advise clients, both new and established, about the proper coverage for their individual needs."