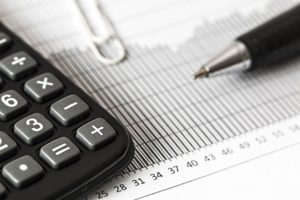 You've worked hard to establish and grow a small business, attracting and retaining clients, balancing your books, paying your taxes and making a name for yourself in the local community.
According to Insurance Journal, four out of 10 small businesses are likely to experience a property or general liability claim in the next 10 years. Don't let unexpected accidents, damages or lawsuits threaten everything you've worked for. Protect your achievements and assets—take this crash course in Small Business Insurance 101, and learn how budgeting for protection is crucial.
Depending on your location and size, most small businesses are required to purchase four types of insurance:
When Life Calls for More than Minimum Protection
Insurance is like SPF—different types of businesses require different levels of protection. Separate policies for various circumstances are often available through your agent. They include:
Many agencies combine coverages into a single contracted package, often at a lower premium than if the coverages were purchased individually. With the information provided here, you can have an informed discussion with your insurance agent about their available options, and their recommendations for the needs of your particular business.
If you have questions about business insurance and the options available to you through the Dowd Agencies, contact us today.