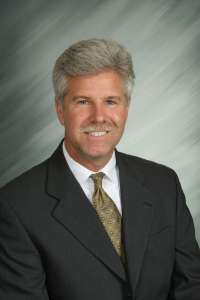 Michael G. Rzepka joined The Dowd Insurance Agencies in 1991
The Dowd Insurance Agencies, a leading insurance provider serving New England for more than 118 years, today announced Michael G. Rzepka is celebrating his 25th anniversary as part of the firm. Rzepka joined The Dowd Insurance Agencies in 1991 with a concentration on commercial sales and has provided a quarter century of local service. For more than three decades, Rzepka has held various positions in commercial underwriting, marketing and sales. He is a licensed insurance broker and holds the Chartered Property Casualty Underwriting (CPCU) designation.
"Mike shares our values of providing superior customer service by building strong, long-term relationships," said John E. Dowd Jr., president and chief executive officer of The Dowd Agencies. "We want to recognize Mike's contributions to our shared success and thank him for his dedication to The Dowd Insurance Agencies and also to the many local businesses he works to support every day."
In addition to his professional achievements, Rzepka currently serves on the board of the Springfield Rotary Club. In 2006, he received the club's most prestigious service award – The Paul Harris Fellow – that recognizes individuals who provide substantial support to The Rotary Foundation of Rotary International. He has also been involved in other community groups including scouting and youth sports. He and his wife Christine reside in Longmeadow with their three children, Ryan, Darcy and Kevin.
Please see the news coverage here: Masslive and The Reminder