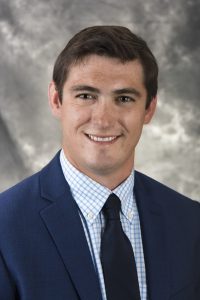 The Dowd Insurance Agencies, a leading insurance provider serving New England for more than 118 years, today announced Jack Dowd will be joining the agency as an Account Executive. The addition of Jack Dowd represents the fifth generation of family to be employed at The Dowd Insurance Agencies.
"It's a real sense of pride that I feel welcoming my son, Jack, to the family business representing the fifth generation here at The Dowd Insurance Agencies," said John E. Dowd, Jr., president and chief executive officer of The Dowd Insurance Agencies. "Not only is Jack continuing a legacy, but he has also spent several years working in the industry outside of the family business, gaining valuable skills and experience. I think he is a great fit for our company and will be happy in his new position. We're all very excited to have him join our team."
Jack Dowd graduated from Saint Michael's College with a B.S. in Business Administration in 2011. A resident of Longmeadow, he has held several positions with Goji Insurance, in Boston where he sold personal auto insurance and homeowners insurance. He was consistently ranked number one in sales throughout the entire company of over 120 sales people, and was responsible for managing and training several sales teams. He is a Licensed Property and Casualty Insurance Producer, has participated in the Quincy Mutual Group Commercial and Personal Underwriting Program and is working to complete the Certified Insurance Counselors Program (CIC).
"The Dowd Insurance Agencies has deep roots in our community," said David W. Griffin, Sr., executive vice-president and treasurer of The Dowd Insurance Agencies. "We are excited about Jack joining the team and continuing a tradition of commitment to our customers and this area for years to come."
Please see the news coverage here: BusinessWest