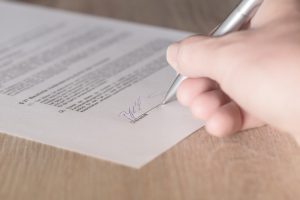 Get it now, be glad you did later    
We'll be the first to admit it: Insurance isn't particularly riveting. Don't get us wrong; we happen to find it quite interesting, and heaven knows it's important. It simply doesn't spark much excitement. Not in the way something like a robbery, a serious injury or a lawsuit might. Those things are bound to get the blood pumping—especially if they happen to you.
In a world full of excitement, insurance is content with the solid, time-tested role it plays. Its very purpose is to provide a sense of calm in times of crisis or chaos. If and when these times suddenly arise, lack of insurance can be the regret of a lifetime.
Policies for peace (of mind)
You probably have health insurance, and if you have a car, that's insured, too.
But what about other types of insurance? When you're young and healthy, just starting a career and don't yet own a home, you may think those policies are for anyone but you. The fact is, insurance is for everyone. What's more, you may never get it as easily and affordably as you can right now.
Consider these types of coverage:
Life insurance
If you happened to catch the blog we recently devoted to this life insurance, you know it's a good idea for virtually every adult—including young, healthy, unmarried ones—to have a life insurance policy. Like seatbelts, we noted, life insurance isn't an expectation of the worst, but a smart measure of protection in an unpredictable world.
It also costs much less when you're young and healthy; buy it now, and lock in low monthly premiums going forward.
Your insurance agent can walk you through the ins and outs of this type of policy, especially as it relates to your situation. For example, as your life changes (think wedding bells or 2 a.m. feedings), so might your beneficiaries (the person/people you name to receive your benefits). Once you have a policy in place, your agent can advise on reviewing and revising it going forward.
Disability insurance
The possibility of an injury or other disabling condition keeping you out of work is an unfortunate but real one, regardless of age. At an already physically and emotionally difficult time, the last thing you'll want to worry about is the income you're missing.      Paid sick leave only goes so far, and disability benefits through Social Security mean a notoriously drawn-out process and an ultimately meager payout. Many people don't realize the importance and affordability of a disability insurance policy, which pays part of your regular salary until you're back on the job.
Renters insurance
Even if your "own place" isn't something you own, it's still your home—and there's a policy for that. Renters insurance will help cover the cost of your belongings in the event of loss, damage or destruction, such as through theft or fire. Like homeowners insurance, a renters policy also provides liability protection. If someone were to get hurt on your rented property and decide to sue, the target of that lawsuit would be you. In this scenario, renters insurance would come to your rescue—provided you have it.
There's a whole world of insurance beyond your health and your vehicle, and the time to explore it is now. Our experts at The Dowd Agencies are ready to help. Then, when life packs the kind of excitement you'd rather do without, you can keep calm—and count on your coverage.