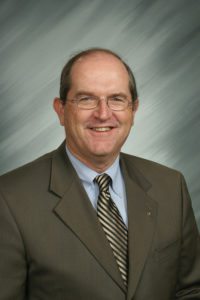 David W. Griffin Sr., executive vice president and treasurer of The Dowd Agencies, LLC, a leading insurance provider serving New England for over 120 years, is the 2018 recipient of the Daniel J. Gallivan award from the Holyoke St. Patrick's Day Parade Committee.
"We are honored that one of our own has received this well-deserved honor," said John E. Dowd Jr., president and CEO. "David has provided tireless effort for Holyoke, fulfilling various leadership capacities that have benefitted our clients and the citizens of western Massachusetts alike."
Griffin is an active member of the Holyoke community, serving as president of the West Springfield Chamber of Commerce, West Springfield Rotary, Holyoke St. Patrick's Parade Committee, Springfield Country Club, Hampden County Insurance Agents and Chair of Mont Maire Health Care Center. He remains active with the CYO of Western Massachusetts as well.
Griffin has more than 35 years of experience in the insurance industry, beginning his career in 1978 as a surety underwriter for Aetna Casualty. Since then, he has served as a broker specializing in large commercial and contracting accounts. Griffin is a Licensed Insurance Advisor (LIA) as well as a Certified Insurance Counselor (CIC).
Since 1972, the Daniel J. Gallivan award, named after the South Hadley resident and longtime member of the St. Patrick's Committee of Holyoke, has been awarded to long-standing members of the Association who have made significant contributions to the overall success of the Parade and Committee.
Griffin and his wife Gail have four children and currently reside in West Springfield.