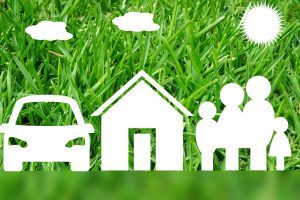 3 ways to recognize the importance of this oft-overlooked essential
National Insurance Awareness Day falls on Wednesday, June 28. No fireworks. No cookouts. No decorations. Let's face it, thinking about insurance is not fun. But still, taking a few minutes to recognize this day could have a tremendous impact on your life, and the lives of your family members.
Everyone needs insurance, whether by law (think auto insurance) or by situation (no one wants to leave their family destitute). Regardless of where you are in life, if you own a vehicle, rent an apartment, own a home, have a family, or own a business, insurance provides a much-needed safety net.
Insurances come in many forms, including:
Homeowners', condominium owners', and renters' insurance
Auto/vehicle insurance, both collision and comprehensive, for everything from cars to motorcycles, trucks, boats, and RVs
Life insurance—for yourself and your family
Business coverage, such as commercial auto, general liability, cyber liability, workers' compensation
Umbrella insurance, which provides an extra layer of protection
3 Ways to "Celebrate"
Evaluate your needs. Do you own or rent a home or vehicle, have a family, or own a business? If so, you need insurance for each.
Life changes often require a change in coverage or policies. We can also help with business, estate, and legacy planning.
Call us at 1-800-542-0131. We can meet with you to discuss your needs, offer insight about your level of coverage, and provide you with a quote for any services you need.
While National Insurance Awareness Day may not provide the opportunity for a lot of festivities, it does provide an annual reminder to think about protecting what matters most to you. We can help. Call us today or request an online quote.