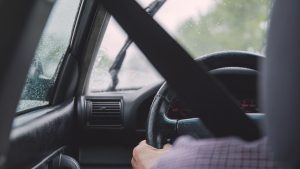 Do people with red cars really have to pay more for auto insurance? No—it's just one of many myths about the factors that affect policy rates. While this common misconception persists, there are many other factors that actually do affect the rate you pay for insurance including your vehicle's make and model, your driving record and more. In this blog we'll not only explain how all these factors fit together but also how you can lower your car insurance rates.
What Affects Your Rates?
Your auto insurance is a necessity because it protects you financially in the case of an accident. The amount of coverage you receive and the amount you pay for insurance factors in several aspects, including:
Vehicle—more expensive cars and foreign vehicles cost more to insure because the associated repairs are more expensive. Alternatively, some makes and models have built-in security systems or anti-theft devices to help with lower rates.
Frequency—the more you drive, the higher your risk for an accident.
Location—cars parked in cities and urban neighborhoods can have higher premiums.
Driver Record—a cleaner driving record usually leads to lower premiums.
Driver Age—younger drivers with less experience often pay more than older drivers.
Policy Limits and Deductibles—policies with lower limits (the amount your policy pays toward a loss) and higher deductibles (the amount you would pay for a loss before insurance kicks in) are frequently less expensive.
A Guide for Lower Rates
Now that you know what aspects affect your rates, here are some steps you can take to realize savings from them. You can:
Bundle your home and auto insurance with one carrier.
Compound discounts by combining multiple vehicle policies.
Choose a preferred payment option, such as electronic funds transfers or upfront payments.
Receive discounts for being a good driver and/or a good student. You can help by staying clear of accidents or taking a defensive driver course.
Install a qualifying anti-theft device on your vehicle or park in a garage if your car is frequently in a city.
Sign up for a membership with AAA.
Dowd Can Help
It's important to note that every personal auto insurance situation is different and requires individual review and coverage recommendations for available cost savings. We can help you determine which policy coverages, limits and deductibles are right for your personal situation. Contact us online or call us at 413-538-7444 to make the first step toward getting the coverage you need at an affordable price.