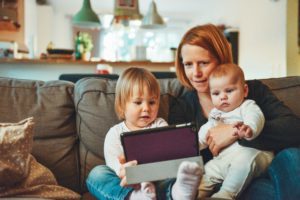 One of the standout quotes from the movie Ferris Bueller's Day Off, back in 1986, was:
"Life moves pretty fast. If you don't stop and look around once in a while, you could miss it."
The same holds true with your insurance coverage. While most people remember to update their insurance after major life events, like a marriage or a baby, it's easy to forget to account for some of the smaller, more gradual changes that may affect your coverage.
The start of the new year is a wonderful time to schedule a meeting with your insurance representative to ensure you have the coverage you need to protect what you own, and that you are neither under- nor over-insured.
Changes to Consider
Ask yourself the following questions. Since you last reviewed your policies, have you:
gotten married or divorced?
had or adopted a child?
added a new resident to your home?
added a new driver to any of your vehicles?
started or closed a home-based business?
made major purchases of furniture, electronics, jewelry or other luxury items?
downsized and gotten rid of any high-ticket items that may have been insured previously?
added square footage to your home or completed renovations?
gotten a dog or other high-risk pet, or no longer have one?
added or removed any features to your home, such as a pool, hot tub, alarm, garage, shed or trampoline?
purchased or gotten rid of a vehicle, including boats and RVs?
If you answer yes to any of these questions, it's a smart move to review your policies. As your life and your lifestyle changes, so too does your need for insurance coverage.
Our experts can guide you to create the custom coverage you need, including renters and homeowners insurance; coverage for vehicles including cars, motorcycles and trucks, campers and boats; umbrella insurance for items not covered under other policies; life insurance and more. Contact us today to schedule your appointment.