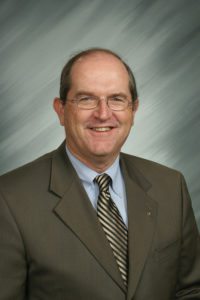 David W. Griffin Sr., CIC, LIA, the executive vice president and treasurer of The Dowd Agencies, LLC, has been recognized by The Society of Certified Insurance Counselors (CIC) for his 35 years of committed professional leadership and advanced knowledge. Griffin earned the designation through a series of rigorous examinations and has maintained the designation by annual attendance at an approved CIC continuing education program.
"It's wonderful to be recognized by the CIC for my longevity and commitment," said Griffin. "Ongoing professional development is something I feel strongly about. This certification allows me to remain current with modern insurance risk assessment and coverage applications. At the end of the day, our clients are the real beneficiaries."
The Society of CIC is a member of The National Alliance for Insurance Education & Research. Serving more than 133,000 participants, this not-for-profit organization conducts programs throughout all 50 states, the U.S. Virgin Islands, Puerto Rico, and Mexico. The National Alliance is comprised of the Society of Certified Insurance Counselors (CIC), Certified Risk Managers (CRM), Certified Personal Risk Managers (CPRM), the Society of Certified Insurance Service Representatives (CISR), Certified School Risk Managers (CSRM), and the National Alliance Research Academy. The National Alliance offers a wide variety of education programs, publications, and designation opportunities for insurance and risk management professionals.
"The continuing commitment and professional dedication represented by David Griffin sets a high standard within our industry," said Dr. William T. Hold, CIC, CPCU, CLU, president of the Society of CIC. "This 35-year commitment to professional development positively reflects on the insurance industry as a whole."
Griffin's CIC designation allows him to provide qualified, educated coverage options and risk analysis throughout the United States, and certifies that he has a vast knowledge of insurance and risk management.  He began his career in 1978 as a surety underwriter for Aetna Casualty, and joined the Dowd Agencies in 1995. Since then, he has been a broker specializing in large commercial and contracting accounts. In addition to being a CIC, he is also a Licensed Insurance Advisor (LIA).