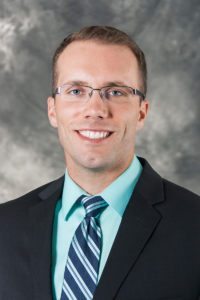 The Dowd Agencies, LLC, a leading insurance provider serving New England for over 115 years, announced that Nick Vautrin, a resident of South Hadley, has been hired as an account executive.
"As the Dowd Agencies continues to grow, we are regularly looking to add new talent to our team," said John E. Dowd, president and CEO. "Nick is an excellent fit, bringing a lot of energy and a strong commitment to providing the best service to our customers."
Vautrin is a graduate of the University of Bridgeport in Connecticut, where he completed his Bachelor of Science degree in psychology. Prior to joining The Dowd Agencies, he was an operational supervisor for JB Hunt in North Hatfield where he was responsible for managing the daily operations for C&S Wholesale Grocers, including maintaining revenue generation, safety, employee satisfaction, equipment maintenance, payroll and billing. He also spent four years as a professional baseball player.
Vautrin, who will be based in the company's home office in Holyoke, said, "I'm so proud to join a company with such a strong history and leadership. The Dowd Agencies have truly built something special, and I look forward to helping continue their legacy."